Support, Service your Website
We take care of you on the site!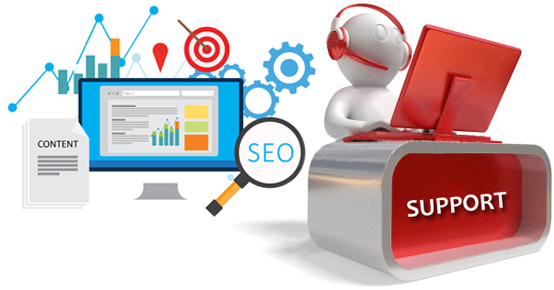 Site maintenance is an important point at the time of the existence and operation of your web page. Your site is constantly updated, dynamic element that should attract your potential buyer / client, and in the help he will get acquainted and use your service / service. Our company offers support services for your website, professional and operational support.
Site support is one of the most important factors of its effectiveness. You want to add news to your page, edit / modify existing content / text, publish articles, add photos of new or existing products, create and / or register new mailboxes or simply view the current statistics of your site's traffic, workloads on virtual or physically the server and many other things - it's all meant to be under the guidance Site maintenance and maintenance.
What do we offer?
In cooperation with us, you will receive professional and comprehensive service on your website and all the issues related to the popularization of your resource. You put us a concrete task - we carry out this task at the best and professional level.
The service includes:
Ensuring the stable operation of the site;
Virtual/physical server management, traffic and load analysis;
Periodically create backup copies of the database and files;
Ensuring the security and stability of the site;
Servicing of mail servers (mail registration, backup, creation of electronic signatures, automatic reply, automatic dispatch, etc.);
Monitoring the effectiveness and site visits;
Changing text content and graphical information;
Adding additional categories and themes to the site;
Website design update;
Adding Content Management Modules;
Content Management;
Analysis and optimization of the structure of the database;
SEM Marketing Integration
Registration of FB, VK and other social networks and linking the site to them;
Advertising in social networks;
Copyright service;
Development and addition of news;
Rapid and timely response
Principle of operation 24/7/365